Let's face, not everybody has a million dollar budget and can afford to buy $5000 shoes and handbags. Hell, I know I can't. But I guess that's why god saw fit to create amazing replicas. But ladies…can you at least make sure it's a good GREAT knockoff! I saw the absolute most atrocious thing ever yesterday. A knock off Louboutin! Not only was it an obvious imposter, the dreadful person who made it didn't even have the good sense to incorporate the signature red sole. So this nauseating event got me to thinking. Maybe people just don't know what to look for. Well here's a brief rundown. (There's a lot to detecting counterfeits. There are entire blogs/websites devoted to the topic.)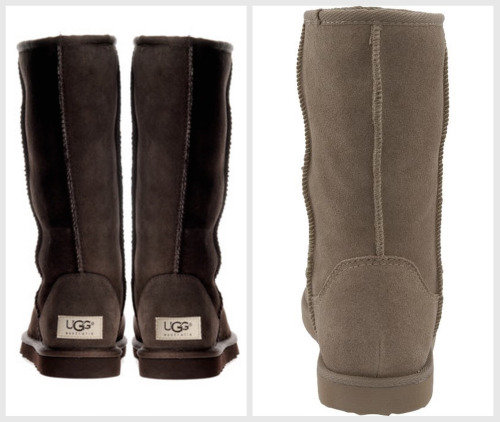 UGGs seem to be the nation's leading cause of death by counterfeit, which I'm not sure I understand. They're not that expensive and quite frankly not that fashionable (although I must admit I have  a pair…they're comfortable #kanyeshrugs). I mean, even Old Navy has jumped on the "fake it 'til you make it" bandwagon. But what blows me is that them fools don't even attempt to put any kind of label (not even an Old Navy label) on the heel of boot, an UGG signature. That's like cheating off the smartest person in the class's paper and then writing the wrong answer. #hustlingbackwards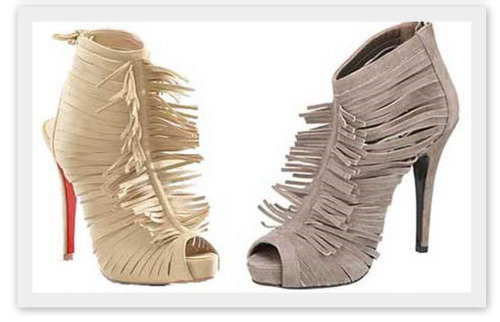 The same with these "Who-boutins". So you not even gone try to duplicate the red bottom, huh? We are not even going to talk about the fact that the color leaves much to be desired and the shape is just wrong! When it comes to Louboutins people have made careers out of making replicas. So much so that the real creator, Christian Louboutin, has had to include a disclaimer on his website denouncing all posers. He basically says, "Don't be fooled! And no I do not sell my shoes online."
Tips for Spotting Fake Louboutins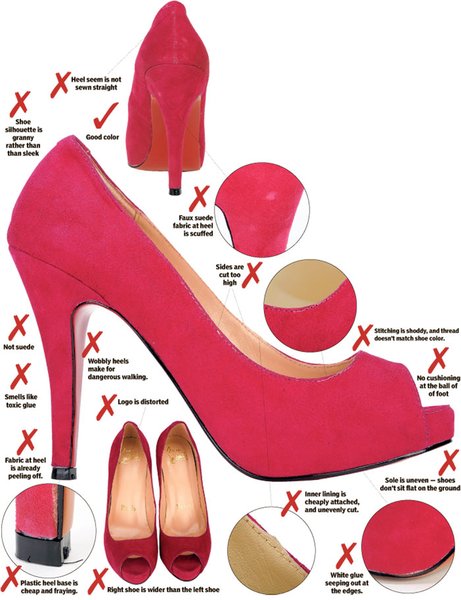 *Let's assume they get the red sole "right"
THE SELLER. The real Louboutin website includes a list of certified retailers. If it's not from one of these "approved" boutiques…chances are you're about to get bamboozled.
THE PRICE. A lot of sites boast having LBs for $160-$170. That's 80% below retail value!!!! If it sounds too good to be true…it is!
THE QUALITY. Poorly structured heels, discolored fabric, visible stitching and even the sole color (it will not vary from shoe to shoe) are all signs of a fake.
So now that you have this information, ladies…let's save the "faking it" for the bedroom!